I had a lovely email through the week, from a lady that has been asked to teach Kindergarten here in Australia, for the very first time this year, when school starts on January 30. She purchased a few items from my website, but needed some more guidance. Where do I start? she pleaded asked...
Where to start with Kindergarten? Now that is a hard question! There is so much to cover in the first weeks, and really, it is best to take a relaxed approach in the first week at least, and just let the children get to know you. Start with lots of structured play experiences, so you can let the children play as they are used to doing in preschool, but also gently encouraging some classroom rules and structure. Remember, you don't have to have it all perfectly ready from the beginning - the beauty of introducing routines and procedures gradually, as it gives you time to prepare them and it can flow more naturally, as children develop them slowly and in response to a need in the classroom.
Have some basic worksheets and shared reading activities planned, as most students will be eager to start 'big school work' and will not settle until they have done some 'real school work'.
I always start the year in Kindergarten with the short beginning letter sounds of the alphabet.
This had me thinking and got me very motivated to start something that has been on the From the Pond to do list since the very beginning. A letter-sound packet for each letter of the alphabet, including resources and activities to help teachers get through the week.
I had never started these resource packets, as I could never find the clipart I wanted. I needed at least 6 images for each short letter sound of the alphabet. In my well-worn little 'ideas and to-do' notebook, is an entry for this idea, with 'drawing class' scribbled next to it, as I soon realised that I wanted to draw my own clipart, so it all had the same 'look and feel'. Seven years later, and I am finally ready. You may have noticed if you follow my graphics store on TpT that I have started making alphabet-themed bundles of graphics.
I have put together a bundle of resources that are perfect for helping you introduce the sounds of the alphabet to your students. Start with "a" ..... why? It is the most used letter of the alphabet. You can also begin some 'reading' activities very soon after you have introduced it, as you can tell your students it is also a word 'a'... then practise reading phrases
a dog
a cat
a pencil etc
I would follow the next week with 'm' as then you can start some work on blending, and show the students how 'a +m' will make 'am'.
Combine that with a few sight words, and you can get your teeth into some meaty reading lessons!
I am a dog.
I am a cat.
I am a pencil. etc.
Here is a sample of our
'Aa Packet'
.
My daughter and I had fun today completing a few of the activities.
A very simple astronaut cut and paste craft. This will help with having your students practise scissor control - nice big large fat line shapes to cut.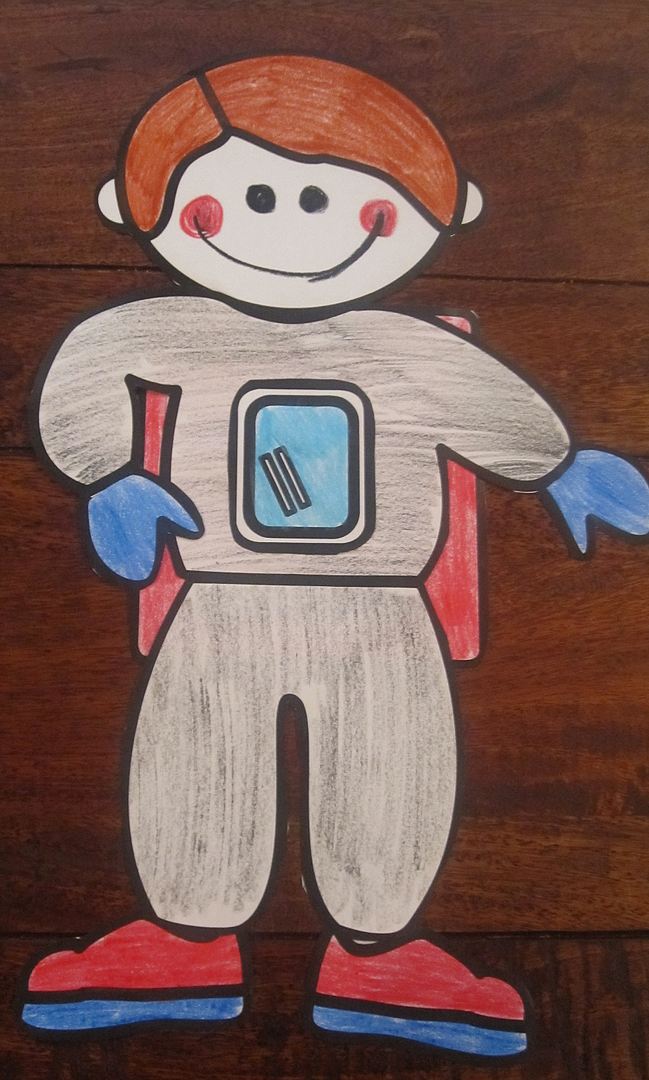 The pieces have tabs for easy pasting.
A little interactive reader is included. Students will need to cut and paste 'a' words and pictures to each page in their book. You will need to directly teach the sentence pattern "Look at the....".
Most kinder students in Australia are now coming to school with excellent school readiness and early literacy awareness and are ready to start basic level 1 readers like this almost straight away. However, if your students are not, this would make a lovely shared reading text that they could take home and use with their family.
Also in the packet are word cards, worksheets, homework and handwriting guide cards
to help teach phonics all week.
Here is a list of things I start to get organised each year, in my last week of summer break, to prepare for my lovely kinders. It takes the most part of a week.
This is a straight cut and paste ut of my Day Planner files - I keep it as a list in my planner and cross off each one as it is done. And the list ALWAYS grows!
It may help some of you start to think about getting organised.
Yeah - teachers and all those holidays!
Prepare Communication Book/Diary
Arrange Furniture in Room
Clean teachers desk, shelves, tote trays
Wash all toys and home corner clothes
Check labels on tubs and trays
Make Home Reading Folders
Prepare a Bumper Note/welcome note to parents
Prepare/Photocopy Phonics Sound Books
Prepare and display Word Wall
Prepare and hang Alphabet Frieze
Add Paper to all Walls and door for decoration
Make a Welcome Poster to welcome the children and families
Make a poster of photos of children & buddies
Gather resources for Starting School Resource box (books, posters etc)
Organise Kinder Parent Morning Tea
Make resources for Phonics learning (word boxes, bags, flashcards)
Prepare/purchase Pencils, Glue, Scissors, Trays for desks
Make Sight Word Flashcards and sort into order of teaching
Prepare Best Start Testing record sheets
Organise teacher desk & shelf
Make a Smiley Board Poster/Rules Poster
Phonics Little Sound Books Letter Tiles - copy, cut and order in teacing order
Write out Birthday Cards for the year
Well, there are a few ideas for direction in the first few weeks of Kindergarten. I have quite a few more blog posts ready to cover other aspects of getting ready for the school year, especially in Kindergarten, so stay tuned.